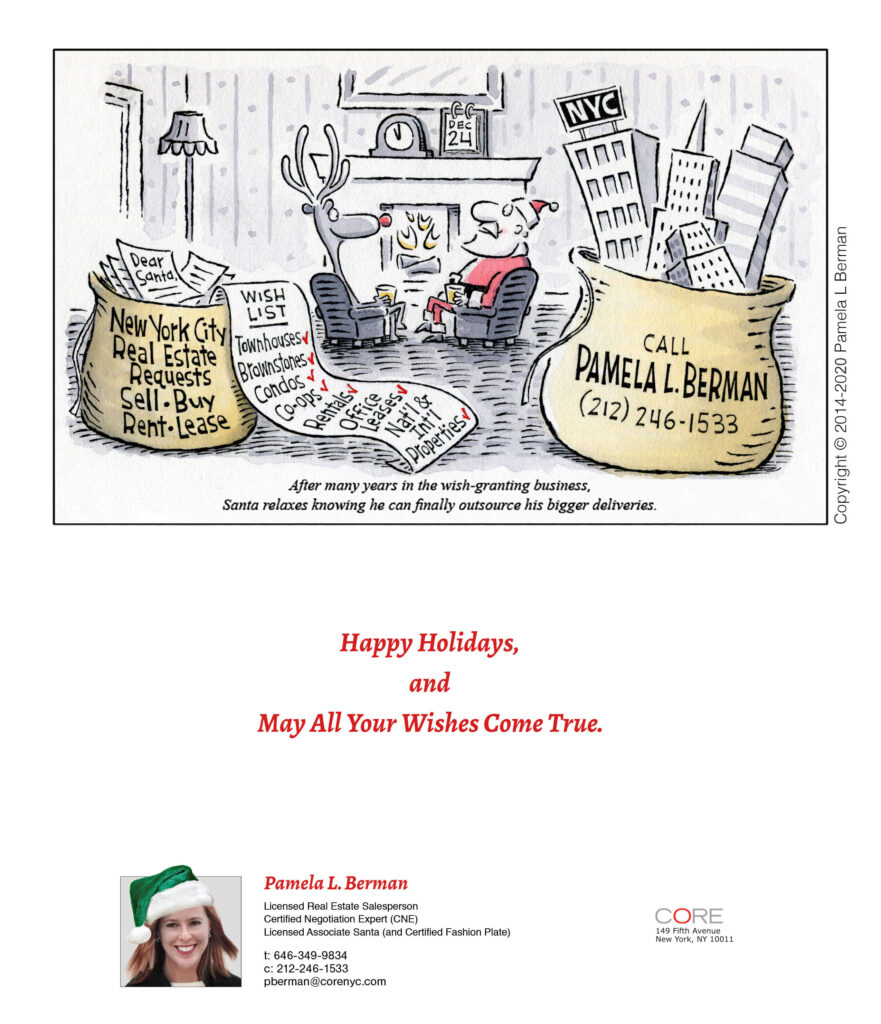 Real Estate
I am a Licensed Real Estate Salesperson, Certified Negotiation Expert (CNE), member of the Real Estate Board of New York (REBNY) and take pride in representing my clients and customers with the highest standards of confidentiality, ethics, knowledge, and plain old pounding the pavement. While I always have an eye on the big picture, I am also meticulously detailed and endeavor to make every transaction as smooth and worry-free for my clients as possible. For me, it's all about customer service and always endeavoring to meet and exceed expectations.
Working together, it would be my pleasure to help you realize your real estate goals. Whether it is selling, buying or renting an apartment or townhouse, or leasing, buying, or selling commercial space and buildings, I can help you navigate a complex market, co-op and condo boards, understand pricing and comparables, and maximize negotiations to your best advantage.
I also believe that a large part of choosing the right agent is choosing the right brokerage. I chose CORE, as I happen to think CORE is the right brokerage in just about every way. Through its partnership with industry powerhouse Related Companies, and proven track record of unprecedented success … being named the #1 boutique brokerage in NYC … CORE is a young, dynamic company, with vision and achievements beyond its years.
If I may be of assistance, and to view my current listings, please visit: https://corenyc.com/pamela-l-berman
149 Fifth Avenue, 11th Floor | New York, NY 10011 |
Pamela L. Berman
| Licensed Real Estate Salesperson